Chartwells provides the Food Service Program for Reed City Area Public Schools.About Chartwells: Chartwells is a food company and food is what we do best! As we focus on a stronger culinary approach to our programs and menus, we remain committed to offering our students and school communities wholesome, nutrient-dense foods that taste GREAT! We emphasize fruits, vegetables, whole grains, low-fat dairy, lean meats, plant-based proteins and limit sodium, unhealthy fats and added sugar. We promote scratch cooking where possible and encourage variety and nutritional balance to our menus. Our skilled chefs and dietitians develop and test recipes that enhance the nutrient density of traditional student favorites meals while maintaining great flavor. We love food and it is the heart of everything we create!
PRESS RELEASE_Chartwells_Gardening_Partnership_Announcement_FINAL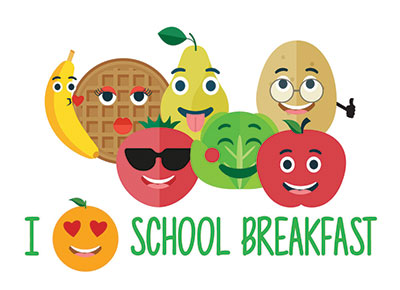 BREAKFAST
Food for thought... did you know eating breakfast can lead to higher academic scores and help you concentrate in school? Breakfast is FREE for Middle School and Elementary students. High School students can choose from a variety of hot and cold items for just $1.75! Join us everyday for breakfast in the cafe or classroom!