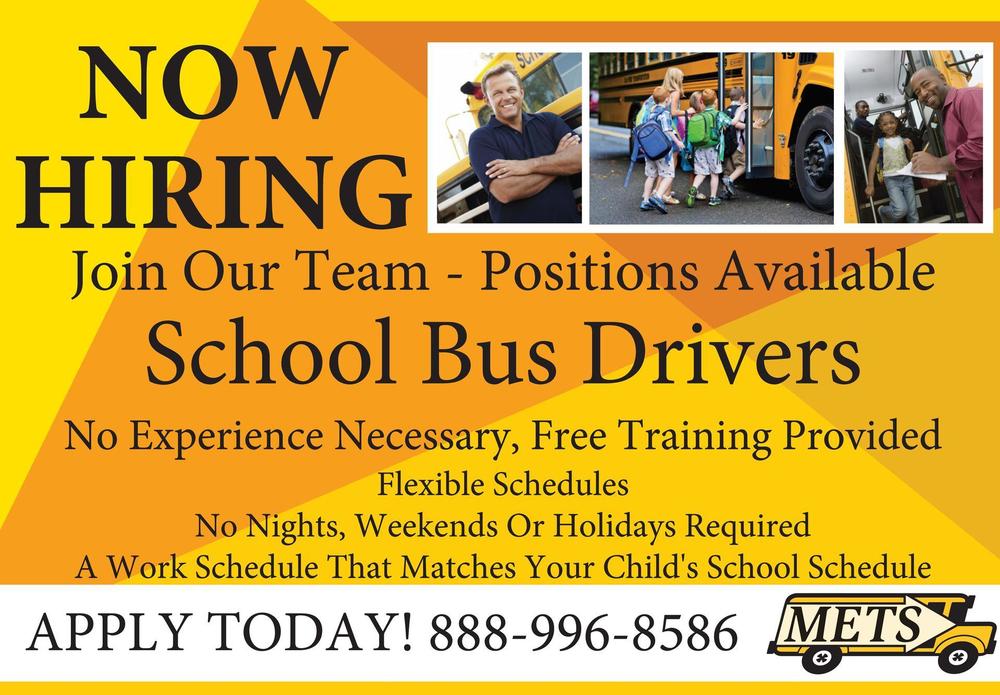 We Need Bus Drivers! Come Drive for us!
Apptegy Admin
Tuesday, January 14, 2020
Bus Drivers
NOW HIRING at Reed City Area Public Schools
$500.00 New Hire Bonus - Paid Time Off - Perfect Attendance Incentives - CDL Reimbursement - 401k Retirement Plan & More!
METS - Michigan Educational Transportation Services is currently hiring and training school bus drivers for assignment at Reed City Area Public Schools. How would you like a work calendar that matches your child's school calendar? No experience is necessary. Training is provided to qualified candidates who enjoy working with children, have a safe driving record and are able to pass DOT physical & drug testing requirements.
Call for more information at 888-996-8586.